The mission of Neighborhood Theatre is to make theatre an accessible home for the collaboration of people, artistic challenges, and new ideas.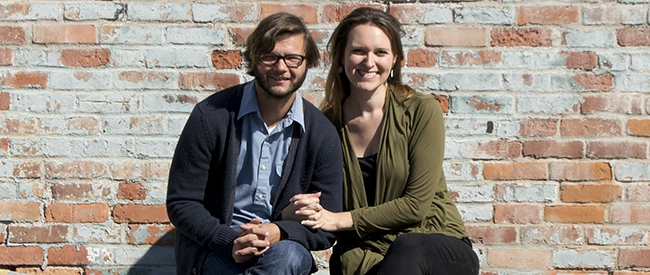 Co-founders Kristin Anne Danko & Aaron Dean. Photo credit Nick Azzaro.
Hello!

Welcome to Neighborhood Theatre Group. I am Kristin Anne Danko – Artistic Director and co-founder of NTG. Have you ever done a show? It's addicting, right? I got bit by the theatre bug when I was 12 years old doing my first show in Charlotte, NC (where I grew up), got two Bachelor's degrees in Theatre and Music from Converse College and was a starving actor in Chicago for 7 ½ years. That's where I met Aaron Dean – my partner in theatre and life. In 2013 we were ready to leave Chicago to begin our own theatre company that specialized in original works.

Hellooo Eastern Michigan University! We came to Ypsilanti so I could get my master's degree in Arts Administration. We didn't know we were going to fall in love with Ypsi! Everyone here is so beautifully talented. Without Ypsi, and the incredible people we've been so lucky to meet, Neighborhood Theatre Group wouldn't exist. NTG embodies all that we love about theatre: Collaborating, creating, and having a great time while doing it. Let's do a show together, shall we?
– KRISTIN ANNE DANKO